Moses And The Most Costly Hail Storms In History
Aug 21, 2015 by Marshall Swing
Hailstorms played an important role in the life of Moses.
The 2 costliest hailstorms in the measured history of the world have occurred where I live…
I have benefited greatly from them  😉
I live in the Wilderness of Revelation 12, whose time is not yet, just like Moses lived in the Wilderness that the Children of Egypt would one day live.
In the most costly hailstorm of all time, my house was not touched yet there was 2+ billion dollars damage over a 3 state area, ending in my area, from Eastern Kansas through the I-70 corridor of Missouri, and into South Western Illinois.  That was 2001, in April, before the 9/11 debacle and the stock market crash.
Completely untouched.  No damage here.
In the second most costly hailstorm in recorded history, 2012, the roof on my house received damage but I did not know it.  A day or two later, I happened to look out the Southern window of my home and there was a roofing contractor examining my next door neighbor's roof.  I went out to talk with him and he examined my roof and said there was hail damage.  I had previously examined my roof and my untrained eye could not tell so I had not called a contractor out but YHVH decided I needed a new roof (my house was built about 1988-89 so the roof was about 24 years old (it is was 50 year roof) so he sent one to me!  The cost of replacement was around $13,000+ with a $500 deductible.  I live in a 3,600+ square foot home, 2 floors and big finished basement so the roof is pretty big.  The house was built
A couple of other things happened that day I will share now.
I, my friend Mark, and another party left Belleville, Illinois around 4PM plus or minus headed for Passion for Truth Ministries in St. Charles, Missouri, about an hour's drive.  We did not know the storm was coming.  I left my car at Mark's house and late that night when I returned, my car, sitting outside through the storm which damaged virtually every roof in the Belleville area (it took them 2-3 years to replace all the damaged roofs) was untouched.  Absolutely not a scratch and believe you me I was concerned about it as we drove back to Belleville that night, not knowing what I would find.  Not so much as a scratch!
Something else happened in this trip to Passion For Truth and this is the point of this post.
A few people have had a difficult time with me explaining that I am Moses.  They have no problem with John the Baptist being Elijah and coming back the way he did but a few are having a little trouble with me being Moses…  😉 despite all the evidence.  Some even react hatefully and have not even taken the time to read the evidence.  Amazing, huh?
Back to the story…
So, we pull out of Mark's driveway and ride a few hundred feet down a big hill and at that point we can see in the general direction of path the highway route we have chosen to take on IL-161 through Bellville down Foley Drive to I-255 and through East Saint Louis on IL-15, across the Poplar Street Bridge to I-70 then the lengthy drive out to St. Charles, the sky above the route is a very violent, dark, angry green and black and that means tornados and destructive conditions.  I tell Mark to pull over the vehicle and I ask YHVH to make a path for us through this storm and then we begin driving again.
Within seconds we notice the sky lightening in color and we keep driving towards the storm.  When we get to where the ugly clouds seemed to be, they are gone but we can see the storm to the right and to the left of us on both sides.
As we are driving down the Hill on Foley drive the winds and rain pick up and a tiny hailstone hits the hood of Mark's SUV and drops off right in front of us.  That was the last hailstone to touch us that day!  To me, I thought I clearly heard "I am YHVH and I brought this storm upon all here to see my glory"
While driving through East Saint Louis we saw destruction everywhere we looked.  There were fallen trees and limbs in the roads but none totally blocked the path we were taking and we skirted around several in the road.  All along the interstate, we could see the storm East behind us, North to our right, South to our left, and West in the direction we were traveling but all along our way the storm was not where our vehicle arrived next.
We arrived at Passion For Truth Ministries about 5PM and enjoyed the wonderful praise and worship and in the middle of the teaching extremely loud thunder cracks the air and a violent, heavy downpour of rain and hail begins.  Prayers were made in that church right then and there and they were effective!
I have no memory of what Jim Staley taught that evening.
People died in St. Louis and elsewhere, in that great storm that day.
1.6+ Billion U.S. dollars in damage and we drove right through the middle of it unscathed.
And I got a new roof!
This is just one more small piece of evidence I show my friends reveal to them that I am Moses.
Daniel's 70th Week starts soon and it is going to be very bad and increasing like a musical crescendo right into the Abomination of Desolation at the appointed time and to the TAKEN (rapture) of Revelation 12 which is the Second Exodus from "Egypt".
I am Moses, come to lead the righteous and blameless Children of Israel into the Second Exodus Wilderness of Revelation 12.
My friends, you need to tell the world this…
Shalom,
m
https://en.wikipedia.org/wiki/List_of_costly_or_deadly_hailstorms
http://www.stlamerican.com/news/local_news/article_3873b124-14a4-11e2-8732-0019bb2963f4.html
The $1.6 billion hail storm, second most costly in US history: St. Louis, April 28, 2012
https://www.youtube.com/watch?v=7dE1z9Ax3XY
http://earthsky.org/earth/strong-storms-kill-one-person-in-st-louis-missouri
http://www.auto-body-south-st-louis-mo.com/Hail_Damage.php
http://stlouis.cbslocal.com/2012/04/30/dealership-tallies-more-than-700-hail-damaged-cars/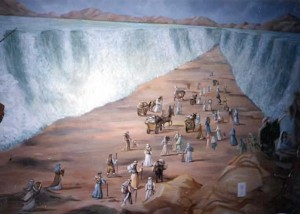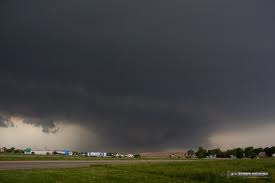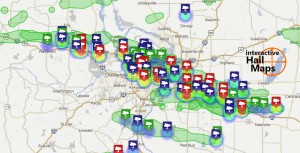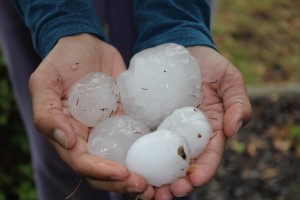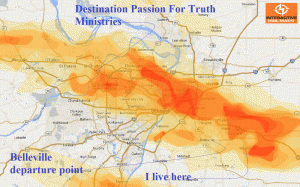 For the rest of the 32 pictures see them here: https://www.facebook.com/marshall.swing.9/posts/10207657909512776